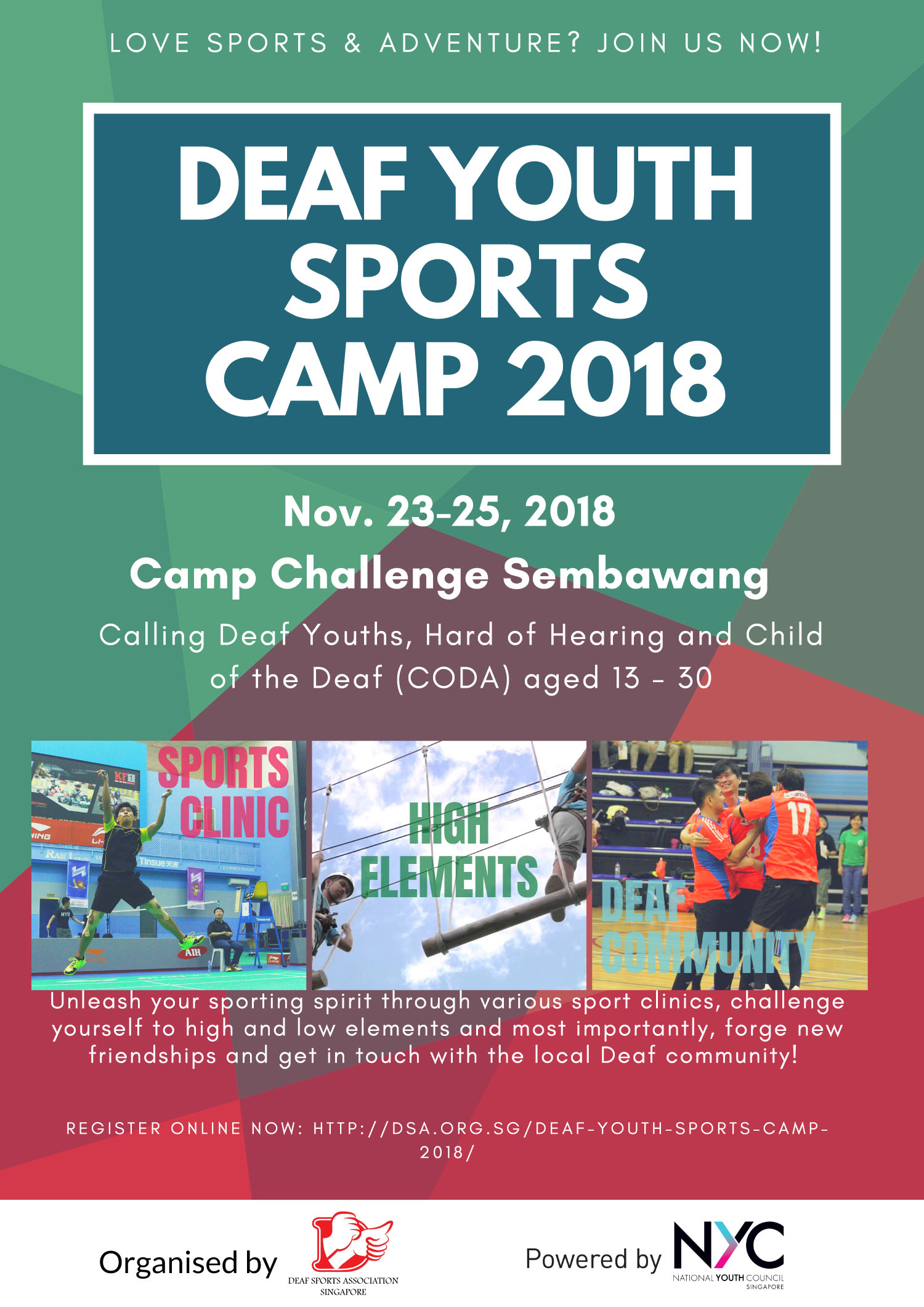 Event Information
23rd to 25th November 2018
Sembawang Camp Challenge
(8 Admiralty Rd E, Singapore 759991)
The Deaf Youth Sports Camp will be conducted as a 3-day, 2-night event (23rd to 25th November 2018), which targets Deaf youths who indicate an interest in both sports and developing a deeper understanding towards the Deaf culture and community. This camp will be held at the Sembawang Camp Challenge Adventure Training site. This inaugural event aims to cultivate and strengthen participants' character traits such as teamwork and determination, through both games and challenges. The camp will also serve as a platform for participants to develop their leadership capabilities, and hone their self-confidence.
ELIGIBILITY
This camp is open to all Singaporeans and Singapore Permanent Resident between 13 to 30 years old. Participants shall be:
1) Deaf
2) Hard of Hearing
3) Child of Deaf Adult
For information on the audiogram test procedure, please click here.
How To Participate
The registration fee is $20.00 per participant. (in Singapore dollars)
Fill up the registration form for this program and the completed forms shall be submitted to the following email: jiayi@dsa.org.sg You will be notified of the payment once your registration form is received.
*Closing date for this program's registration will be on Sunday, 16 September 2018 at 11:59PM.