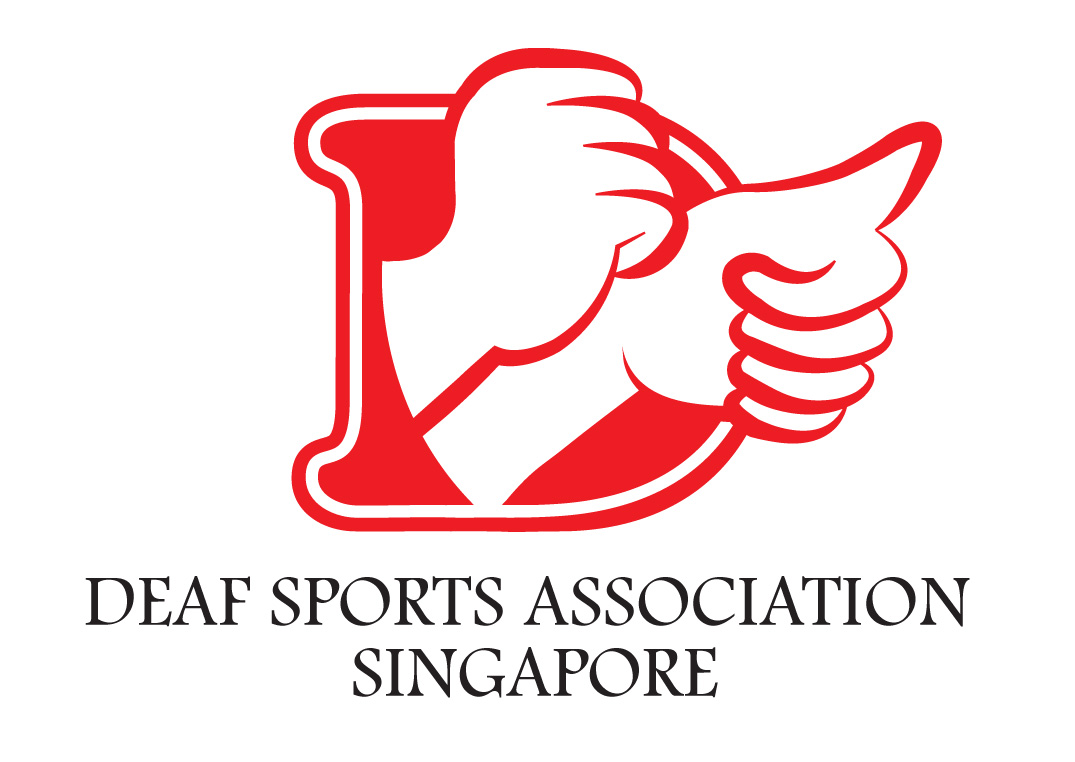 About the logo
The D represents the Deaf community meanwhile the red and white color represents the national flag of Singapore.
The hand-sign "S" reflect both Sports and Singapore. The "A" represents Association.
The "S" and "A" are out of "D" which means that the Deaf community can participate in the international games as well as participate in non-deaf sports tournaments.