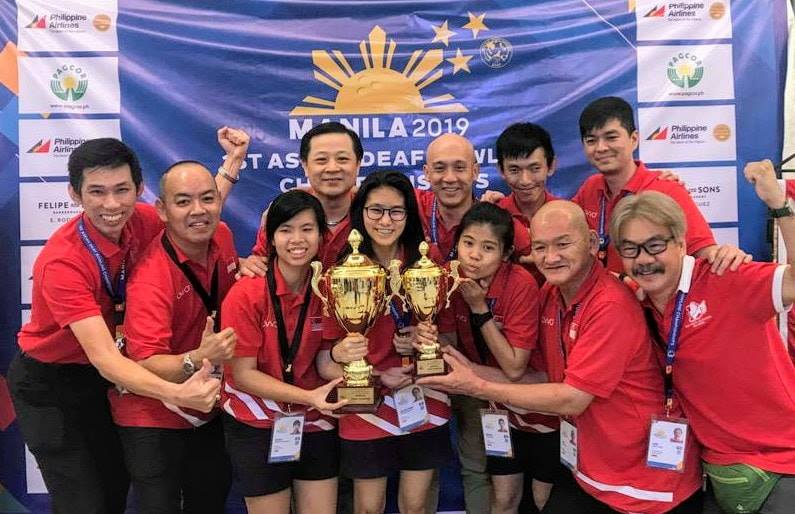 When the Philippines was rattled by major earthquakes, the Singapore deaf bowlers were not shaken by the episodes but instead, they stormed through the 1st ASEAN Deaf Bowling Championships 2019 just to be crowned as the Over-All Team Champion and the Women's Team Champion during the 4-day gruelling championships held in Manila from 25th to 28th April 2019. Safety concerns were raised by all participating countries after an earthquake rocked the Philippines on 22nd April 2019. That was two days before the scheduled departure of Singapore deaf bowling team flying off to Manila on 24th April.
Nonetheless, the host nation's organising committee had issued emergency plans and notice to the participating countries and assured safety for everyone during their stay in Manila. The championships witnessed the first gold medal won by Singapore's Vincent Chong in Men's Singles event on its first day of competition. This jubilation was coupled by another gold medal won by his teammates Kimberly Quek and the silver by Adelia Naomi in the Women's Singles event on the same day. A good start for Singapore who had a total of 10 athletes contesting in all events offered throughout the championships. The championships lasted for five days in Manila and Singapore deaf bowlers were top in their game.
When asked about how he felt about his gold medals for Men's Singles and Men's All-Events, Vincent enthusiastically responded, "Ecstatic! I got to play with and challenge against the best players from different countries." He also bagged two bronzes in Men's Doubles and Trios.
In Men's category events, Singapore attained two golds and three bronzes whilst the Women's category events the ladies grabbed four golds, three silvers, and one bronze.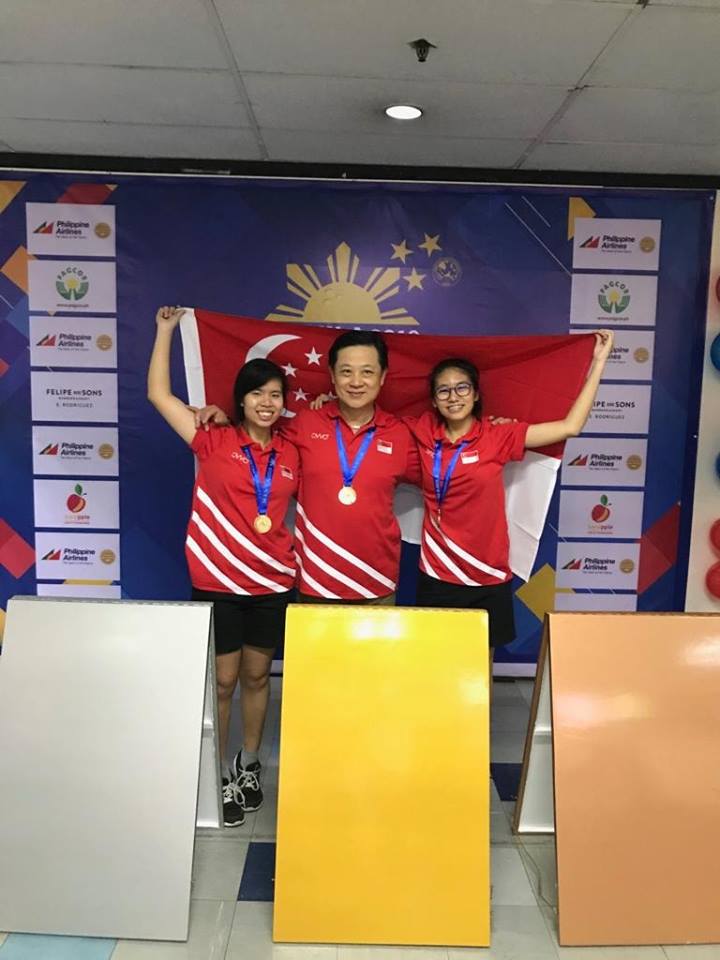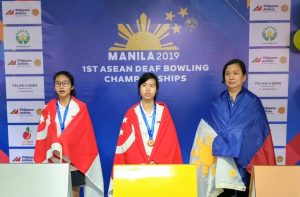 "I thought I did well, and I certainly have made some improvements from the previous competitions. However, there is still more room for improvement," explained the gold medallist, Kimberly Quek, about her performance in the championships. Kimberly bagged four gold medals in four events which include Women's Singles/Doubles/Trios/All-Events and bronze in Women's Masters. She was the glowing star throughout the championships.
There were new faces in the team that fought well and were part of the medal winners. One of them was Neoh Joe Eng who was the third female in the team. "I am thankful to my team who worked hard and contributed remarkably to the total score which won us the Women's Trios event and still I can't believe it as this was my first competition representing Singapore," she said.
Other new faces amongst medal winners, Joseph Kwok, and Scott Tan. Joseph who won bronze in Men's Doubles was excited in his response on how he felt, "I feel proud of my talent and it helped to build my confidence and sure will do better in future championships." The winner of the bronze medal in Men's Masters, Scott Tan, was quick to add, "Proud with my skill, got Masters' medal. Yay!"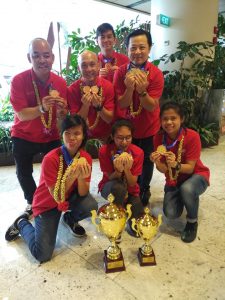 One more bowler, Andy Toh, who kept a low profile throughout the championships as he was trying on his newly purchased bowling ball managed to get the bronze medal in Men's Trios. "I felt good and I still need to improve more with the new bowling ball," he explained.
Singapore having the biggest medal haul in the championships with six golds, three silvers and four bronzes (13 in total) which topped the medal tally table among ASEAN participating countries. The medals won were from the following events: Men's Singles (gold), Women's Singles (gold & silver), Men's Doubles (bronze), Women's Doubles (gold), Men's Trios (bronze), Women's Trios (gold), Men's Masters (bronze), Women's Masters (silver and bronze), Men's All-Events (gold) and Women's All-Events (gold and silver).
As if all the medals were not enough for the stellar performance by Singapore deaf bowlers, they were awarded the championship trophies for Over-All Team Champion and the Women's Team Champion – just like putting the icing on the cake.
The commendable achievements for the Singapore deaf bowlers are the reflection of the arduous dedication and commitment of the athletes and officials along with the relentless support from the management of Deaf Sports Association (Singapore), DSA, who have been the backbone of the deaf sports development despite not getting direct financial support from any government agencies for its sports-related development programme and support. The DSA relies on their corporate sponsors, generous donors, well-wishers, families, and friends and through any other means of fundraising.
"DSA has been of great help in supporting me throughout this journey. From the onset, DSA has pumped in the funding for good coaching & training programs," said Adelia Naomi who won two golds and three silvers in the championships.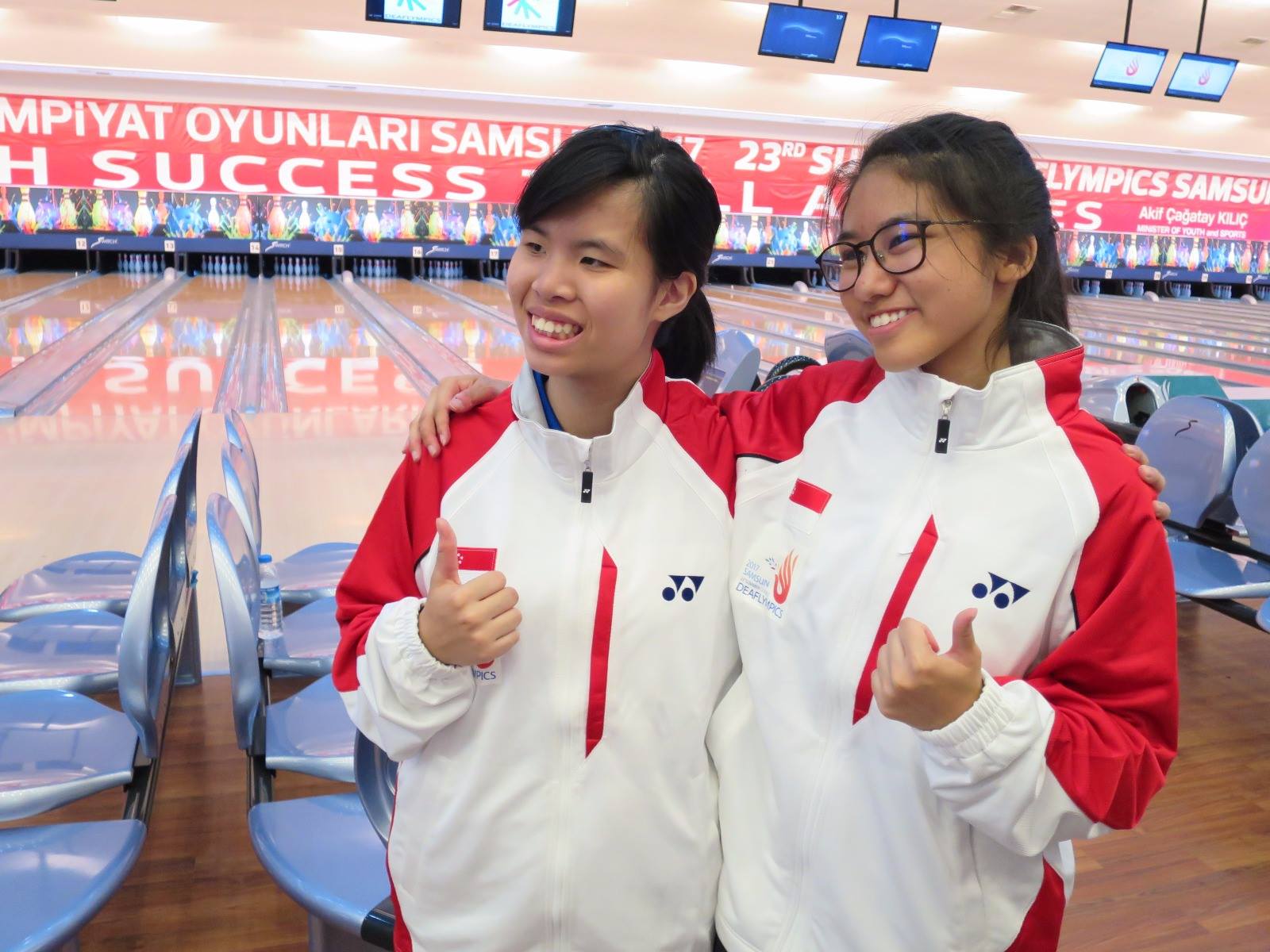 When asked about the media coverage and general awareness of deaf sports, Naomi who was the first ever gold medallist in Deaflympics 2017 held in Samsun, Turkey, did not hold back on her opinion, "I wished we could have received more media coverage. We trained hard. We did this for Singapore. It was not a small event! We competed against the best in ASEAN. Singaporeans should get to know more about us and our journey. We worked hard. It was a struggle juggling school, work, and training. We may be deaf, but we possess the Singapore Spirit! Our deaf bowling team's story is a story of Grit, Determination, and Tenacity."
However, the show is not over yet, the bowlers are preparing next for the bigger stage in August at the World Deaf Bowling Championships 2019 to be held in Taoyuan, Taiwan. Go Singapore!