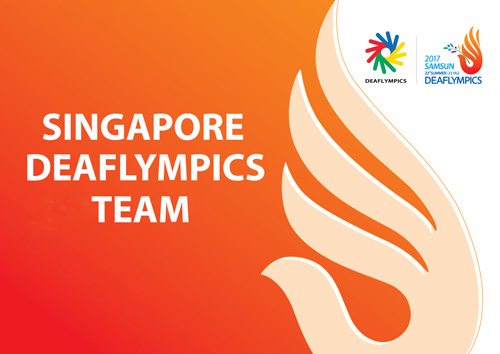 The Selection Committee of Deaf Sports Association (Singapore), DSA, is pleased to announce the final selection for deaf athletes and officials that will be representing Singapore in the Deaflympics 2017 in Samsun, Turkey.
For the athletes, the Selection Committee has deliberated with regard to the recommendations via selection proceedings. The committee has also, to the best of its ability, identified genuine potentials and character based on criteria and guidelines as described in the Athletes Selection Policy. Therefore, with much pleasure, the following athletes that have been officially selected to participate and compete in the upcoming Deaflympics 2017, Samsun, are:
Vincent Chong Kar Keong (Male) – Bowling
Lim Teck Kee (Male) – Bowling
Toh Guanghui (Male) – Bowling
Quek Hwee Kimberly (Female) – Bowling
Adelia Naomi Yokoyama (Female) – Bowling
The above athletes will be accompanied by the following officials/delegates:
Mr. Loh Eng Meng – Chef de Mission
Mr. Lee Siau Hua, James – Team Manager
Ms. Tan Keng Ying – Team Asst. Manager/Official
Mr. Liew Foo Wai, Francis – Team Coach
The team will be participating in the Deaflympics 2017, Samsun, Turkey, from 18th to 30th July 2017.
Wishing all the best to the selected athletes and officials!